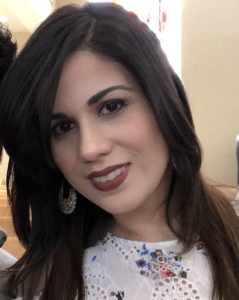 She received her DMD degree from the University of Puerto Rico Medical Sciences Campus and completed a General Practice Residency at the New York Presbyterian Hospital/Columbia University Medical Center in New York.
During her GPR, Dr. Irizarry honed her general dental skills and took care of hospital based patients with the Oral and Maxillofacial Surgery Team.
This experience guided her ultimate career choice. She completed a surgical internship and training in Oral and Maxillofacial Surgery at the Mount Sinai Hospital/ Icahn School of Medicine, graduating as Chief Resident.
Dr. Irizarry is trained in the full scope of Oral and Maxillofacial Surgery, including dentoalveolar surgery, facial trauma, correction of dentofacial deformities (orthognathic), benign pathology and implant dentistry.
She is a member of the American Society of Oral and Maxillofacial Surgeons, New York State Society of Oral and Maxillofacial Surgery and the American Dental Association.
Outside of work Dr. Irizarry enjoys NYC as a fitness fanatic and biking around Central Park.